Platforms:
Series 60, Symbian OS
Distribution Type:
Freeware
WMouseXP Bluetooth Presenter Remote App -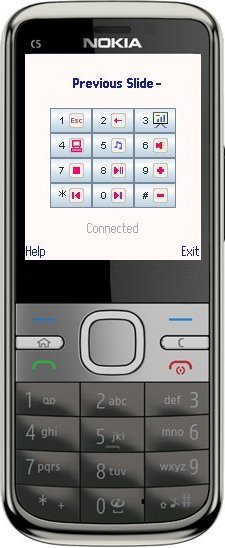 Just press your Nokia's joystick to change the slide in your Powerpoint - as you walk freely on stage giving that great Presentation.
Use your Nokia to remote-control your Powerpoint Presentations via Bluetooth.
What can it do?
Try it NOW! Install and start this WMouseXP mobile-side on phone, then Install the PC-side WMouseXP on computer from ClearEvo.com and "Connect" from computer.
New! Now WMouseXP works with touch-screen Nokia phones too! Press the middle button of the on-screen joystick for next-slide (simulates a mouse click on PC) and tap the "2" button for previous-slide.